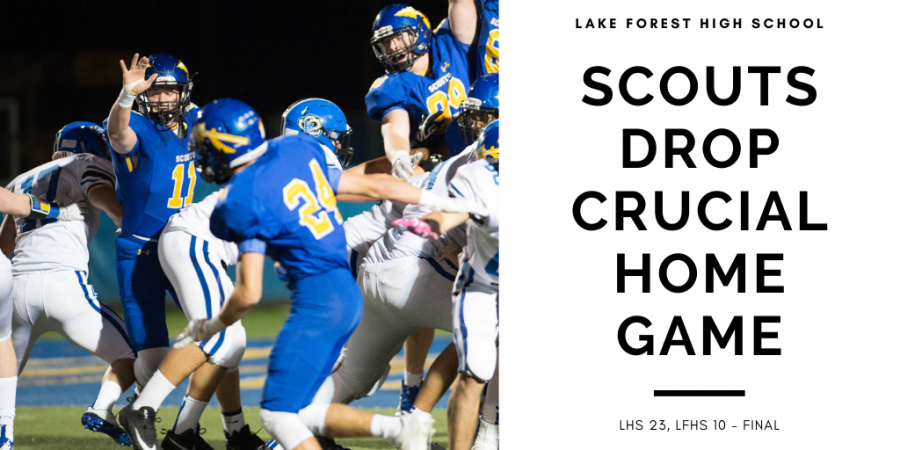 Graphic by Connor Clark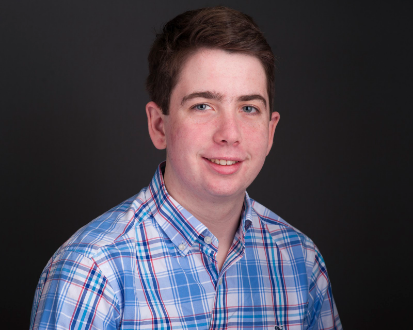 Last Friday night's loss was a tough pill to swallow for anyone wearing blue and gold.  A game with major playoff implications against a long time rival, coming up short is never fun, but it was especially unpleasant given those circumstances.  
There were positives and negatives for the Scouts throughout the night, but at some points a little more negative than positive which really ended up hurting the Scouts down the stretch. 
Although the Scouts offense seemed to have found their stride coming into this game, the Libertyville defense was ready for anything that was going to be thrown at them. The Wildcats couldn't lose this game — their playoff bid was on the line.  
The Wildcats offense came out hungry and drove down the field to put up a touchdown and a two-point conversion in the first 7 minutes of the game, making it 8-0.  The Blake Ellingson and Sam Paden connection was working all night long with short screen passes, one of which Paden broke out down the field late in the game — a big punch in the gut for the Scouts — as well as Shaun Luce's long touchdown run which was the final nail in the coffin.  
The Scouts offense was able to make plays in order to respond to the Wildcats attack with good throws and ankle breaking runs from quarterback Richie Hoskins and Jahari Scott breaking an 89 touchdown run to bring the Scouts within one.  
Kai Kroeger went one of two field goals making a 37 yarder to give the Scouts the lead 10-8, and as always had a magnificent punting performance backing up the Libertyville Wildcats all the way back to their own two yard line at one point in the game.   
Although there was success in the offense last Friday night, sacks killed the Scouts momentum at many points in the game, losing 10,11,12 yards consistently because of sacks.  Penalties, especially holding, weren't friendly to the Scouts either, as that called back a couple of explosive plays as well. It was the little things holding this team back against Libertyville, and now they are in for a "win you're in, lose you're out" game against a team not many people like around Lake Forest, the Stevenson Patriots.  

Scouts Record: (4-4) NSC (3-3)