NFL Draft Preview
1. Arizona Cardinals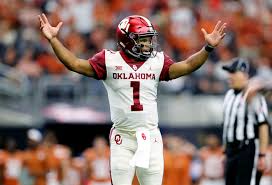 During his historic campaign down in Tusla, Oklahoma, Murray chose football over baseball. The Heisman winner passed up a golden opportunity with the Oakland A's to take his chances at professional football. We have him taking over the Cardinals offense with newly acquired head coach Kliff Kingsbury.
2. San Francisco 49ers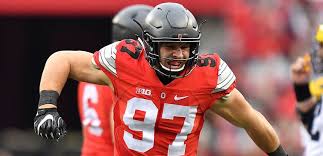 Although Bosa, a standout at Ohio State, only played three games this year, his talent rivals the best in the league. His injury followed by surgery hasn't deterred any teams from him being the best player in the draft. The 49ers will be lucky to have Nick Bosa on their D-Line.
3. New York Jets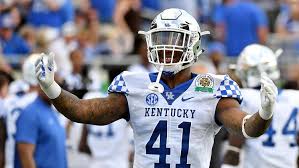 Josh Allen coming off of a breakout year at Kentucky looks to make a splash in NFL draft. Almost a guaranteed top 10 pick this year, Allen would fit in with the Jets perfectly. The Jets, however, are in desperate need of a cornerback and a big wide receiver so don't be surprised if they trade down for Ole Miss WR D.K. Metcalf or LSU CB Greedy Williams.
4. Oakland Raiders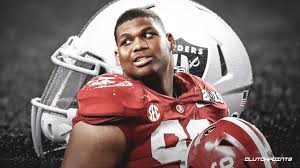 In his second year at the helm, head coach Jon Gruden and the Raiders front office are looking to make moves, maybe even a "surprise." They will probably go with the safe play, Alabama standout Quinnen Williams to strengthen their front seven. With Antonio Brown as a deep threat and an experienced Derek Carr, they will try to improve their defense and begin their rebuild with a bang.
5. Tampa Bay Buccaneers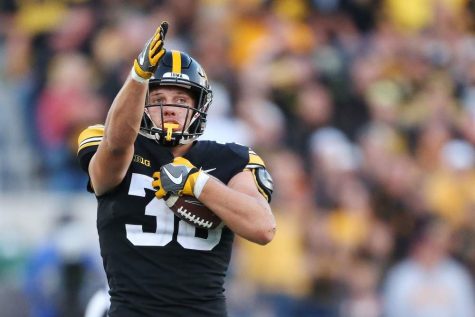 Although it may be a surprise, we believe Iowa TE T.J. Hockenson has a good chance to be a playmaker at the next level. Although Cameron Brate was fairly productive for the Bucs last year, Hockenson could make a big difference with his big frame for running routes and helping out on running plays.
With the Raiders having three first round draft picks, we expect them to makes major moves in turning the franchise around before they make their trek to Las Vegas. Although the Bears don't have any first round picks in the near future, their off season acquisitions on defense have made up for their losses. Expect the dynamic duo of Nagy and Pace to continue to make strides in the 2019-2020 season. Also, the Giants have a dilemma: keep their faith in a struggling Eli Manning or choose standouts like Dwayne Haskins or Drew Lock to revamp their pass game.