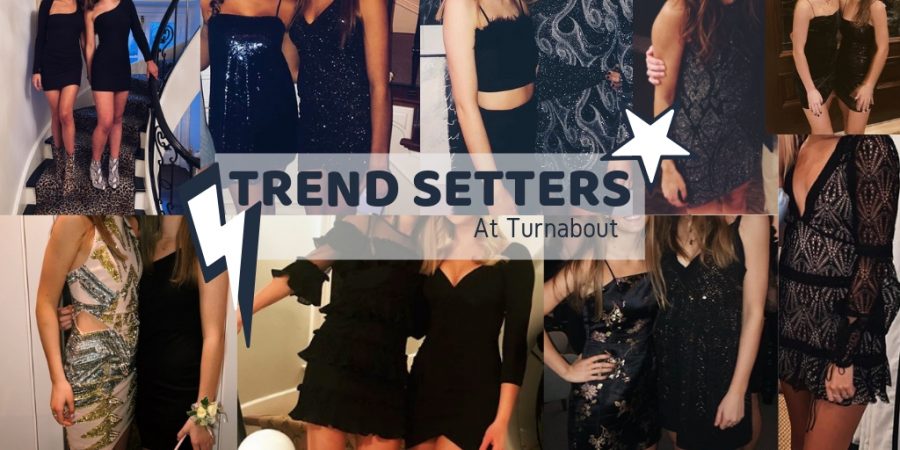 Last Saturday night the Lake Forest High School was transformed into a winter wonderland for the annual Turnabout Dance. As students entered the Commons doors at seven o'clock, they showed up in some trend-setting looks. Fashion's trendiest looks at the moment were definitely present Saturday night. Some of the popular looks of the night were long sleeve dresses, bold colors, little black dresses, beaded/glitter dresses, and many more.
Long Sleeves
What could be better than a long sleeved dress as the temperatures drop below freezing? Nothing. Long sleeved dresses were arguably the most popular look of the night. The best thing about the long sleeve dress look is that there are so many different styles out there that you can make the look your own. There were some major long sleeve dress trend-setters at this year's turnabout dance.
(Pictured left to right: Sammy O'Connell, Lauren Gambit, Gracie McGowan, Courtney Woloson, Ella White)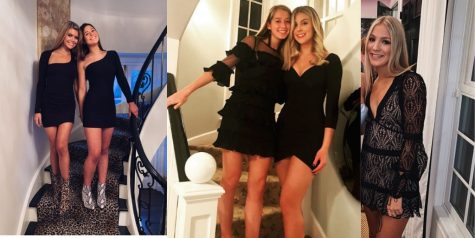 LBD
The LBD (little black dress) has been a staple look for dances for years now. This year proves to be no different. There were countless of cute, trendy black dresses present at this year's turnabout. The LBD pairs well with almost any shoe and some of the students this year knew exactly how to spice up the LBD and make this classic, timeless dress trendy.
(Pictured left to right: Morgan Bielski, Erica O'Neil, Ava Douglass, Audrey Altounian, Emma O'Connor, Allie Wicks, Emily Asmussen)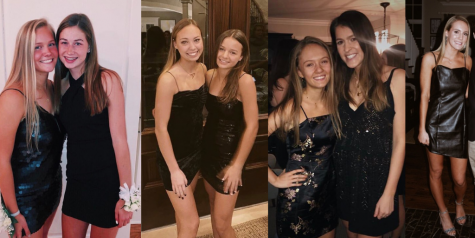 Sparkly
Yes, sparkles happened. Not in a tacky 3rd grade Justice t-shirt way, but in a trendy, stylish way. The sparkly dresses were definitely a hot seller this winter as many students came dressed in trendy sparkles. Sparkly dresses have been making a comeback specifically when it comes to winter dances. This year's turnabout saw sparkles in all different types of outfits. From sequined A-line dresses to embellished heels, LFHS' turnabout saw a range of sparkles in every aspect of fashion.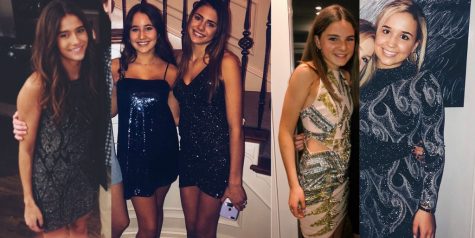 Best Dressed Couple
Ashley Alghini and Danny Moorhead