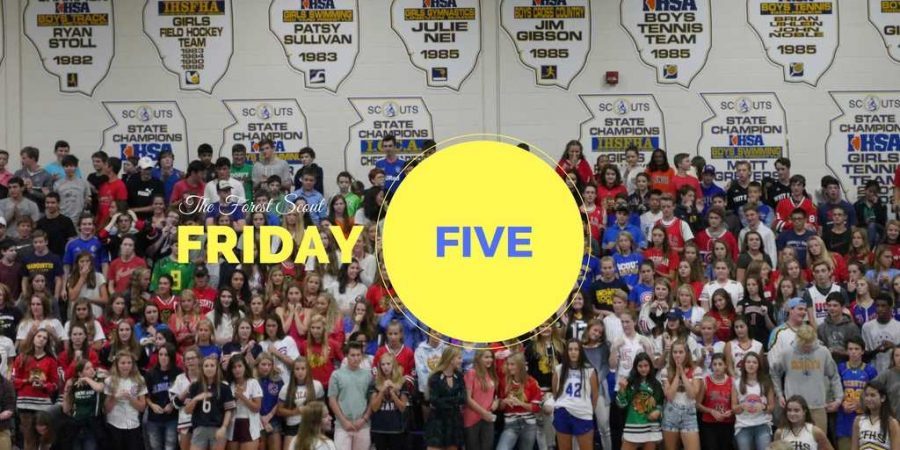 Austin Scott
We all have bad days from time to time, and it's in those moments, when we are trudging through the day, just hoping for it to be over, that we truly appreciate people who, just by their very existence, can make us smile.
It is when the skies are overcast, when the frigid winter wind is blowing heavily, and when the passage of time slows to the viscous oozing of molasses that we truly are glad to be near friends with infectious humor and smiles.  Freshman Andrew Kaiser is one such friend.
"He's very funny and very optimistic.  He never looks on the bad side," said freshman Evan Hvostik.
However, beyond his innate cheerfulness, Kaiser also strives to make others feel welcome and happy.  He reaches out to strangers and invites them to parties with his friends for no other reason than to cheer them up.
"He is extremely nice and is willing to cheer up anybody.  Even if he is not good friends with them, he doesn't want anyone to feel left out," said freshman Alexander Kirages.
Andrew Kaiser is, in fact, one of those few, honest people who just want others to be happy, and for that, we want to  thank him for trying to make LFHS a better place.
"Ha, ha, ha. Very funny," she responds with a sarcastic laugh.
If you've lucked out and had Mrs. Carolyn Konz as an English teacher at some point, you know exactly the type of laugh I'm talking about. The sarcasm, relatable, and humorous nature separates Konz from the rest of the pack and make her classes that much more enjoyable.
"To be honest, I'm not a huge grammar guy but joking around with Mrs. Konz and being able to have an active class makes 8th period one I always look forward to," senior Eddie Scheidler said.
Few teachers within the halls knows what it's like to be a Lake Forest student more than Konz. The Lake Forest High School alumna understands early Monday morning fatigue or the final period on a Friday; however, she won't let her students' attention go awry.
"Not only is she the funniest teacher I've had, but she's always there for her students. If you're having trouble learning something, she'll meet with you at any time and make sure you fully understand it," said senior Ella White.
The always-smiling Konz positions the desks in her room in a circle. Sitting among the students, she's as part of the discussion as anyone else.
"Mrs. Konz is almost like just another friend in our class. When reading essays, she's never the first one to comment on it and listens with the same ears as the rest of us. She's just a teacher I feel like I could go to with anything," senior Bobby Winebrenner offered.
It'd be very challenging to come across as caring and kind of an individual as Mrs. Konz.
"She really cares about her students and is interested in their lives. She does a great job of tying that into class as well, which draws everyone in," senior Christina Machado said.
Constantly looking out for others' best interests, the mom of two is always wondering how others are doing and putting others before herself. She carries a sense of individuality and youthfulness, which displays an always positive manner. Through Mrs. Konz, students are inspired to be kinder to one another and exhibit her contagious smile.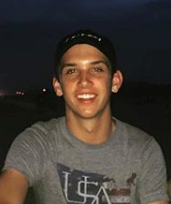 Sophomore Ryan McFadden's life has been dedicated to music.
It all started with the drums, which led to learning more instruments and growing confident enough to try singing.
That led to co-founding his band "Grapefruit" with his friends last fall.
"He is always recommending new music for our band to play," Junior Jack LaVanway said. "I've never met anyone who loves Tyler The Creator more than him."
Switching from the drums to guitar, Ryan has taken more of a lead role on stage. After school he devotes his time and effort to playing and involving himself in pit band for the talent show.
Ryan goes out of his way to incorporate music into his life. Even while juggling the responsibilities of school and CROYA,  he continues to spend hours perfecting his music.
"Ryan is hands down one the most enthusiastic and positive people I've ever met," senior Gabby Moore said. "He is always looking out for others and you can always count on him to be a positive, encouraging and supportive friend."
There aren't many people whose smile is as big as Mr. Scott Covey's, and he manages to maintain it throughout the school day, every day. The fan favorite math teacher brings a unique personality to the classroom along with a feeling of happiness that is truly contagious. Every day, Mr. Covey begins class with a smile and asks his students how they are feeling. Mr. Covey truly cares about each and every one of his students and aims to make them as happy as possible. If one of his students is having a bad day, he will always go out of his way to cheer them up by making them laugh. Throughout class, he strives to make his students laugh by cracking cheesy jokes and creating comical scenarios to help explain a problem. "One of my favorite things about Mr. Covey is that he keeps the class fun," said Emilio Von Borke, one of his Pre-Calculus students. "He is always making me and the rest of the class smile," Emilio said.
Mr. Covey is also well known for his great Friday tradition, "Words of Wisdom." At the beginning of class every Friday, he will ask three students to pick a number, one through six hundred, then he will flip to the page and take a deep breath. With passion and excitement, Mr. Covey then dramatically reads the words printed on the page of the thick book filled with wisdom. "I look forward to words of wisdom every Friday," said Konrad Ziaja, "I'll never forget how excited he was when his updated wisdom book came in the mail from Amazon," Konrad said. Mr. Covey's Friday W.O.W. are one of the many things he does in order to make his classroom a fun place to be.
While Mr. Covey strives to make his students as happy as possible, his main goal is to make them the best students they can be. He makes it clear that he is always willing to provide extra help for his students if they are confused. He makes himself available as much as possible in order for his students to succeed. While working in class, he is constantly running back and forth across the room, assisting those who need help. He has a true passion for teaching and making his students smarter every day, and he is obviously shows it. Mr. Covey has nothing but kindness in his heart and shares his happiness with those around him every day.
Junior Bridget Mitchell's laugh has been described as "contagious" by many people who know her well. Fortunately for us, that laugh is constantly heard echoing around the halls of LFHS.  
Even more importantly, Bridget is one of the most personable, affable and enthusiastic people you will encounter during your time at Lake Forest High School.
Junior Gracie McGowan, one of Bridget's lifelong friends, had this to say, "She always knows how to put a smile on someone's face. I can't think of someone who says hello to more people in the hallways. She knows how to talk about anything, no matter the situation."
Bridget effortlessly makes those around her feel comfortable and welcomed. Her ability to converse and engage with others on a daily basis is just one thing that makes her such an integral part of the LFHS community.
Bridget also excels in the classroom, where she takes a heavy load of AP and honors classes. Her schedule consists of: AP Physics, AP BC Calculus, AP Lang, Spanish 4H, and US History.
Don't worry, Bridget also makes sure to keep herself busy outside of the classroom with a large array of extracurricular activities. Some of these include: Scout Nation, Women's Club, and Secretary of Student Council.
On top of all that, Bridget is sure to set aside time for her highly competitive and time consuming soccer career. She is actually committed to play soccer at Northwestern after she leaves the high school. Junior Nicole Doucette put it perfectly when describing Bridget's talent and team first attitude on the soccer field.
"Bridget and I have been playing soccer together since we were nine and she's always been a great leader on the field. She's very talented and has played a large role in the success our team has had," Nicole said.
Bridget's engaging personality and authentic interest in the things that she does are truly unique. If one thing is for sure, it is that LFHS could sure use more students like Bridget Mitchell.