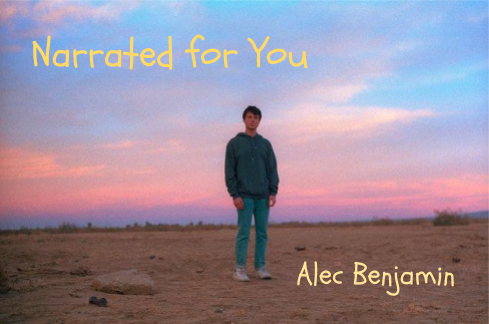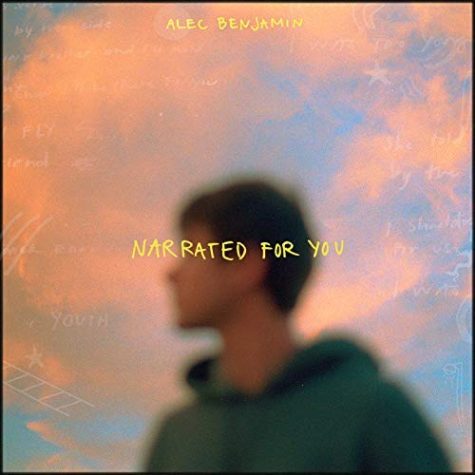 24-year-old Alec Benjamin released his second mixtape, Narrated for You, last month, which features 12 different pop tracks and is the singer-songwriter's first mixtape since his debut in 2013. Benjamin is probably best known for his songs "Boy in the Bubble" and "Swim," both of which appear on his newest mixtape.
As a young, up-and-coming artist, Benjamin's soft voice and clear enunciation in his lyrics set him apart from others in his field. The simplicity in his vocals is very powerful, as he doesn't try and muddle his music with impressive riffs or vibrato, and instead allows the meaning of his lyrics to shine through.
Each song on Narrated for You describes a specific story from Benjamin's childhood and highlights the important lessons he learned from them. Covering themes such as love, friendship, family, loss, deception, and disappointment, Benjamin brings his listeners on a lyrical journey, inspiring in them a sense of nostalgia about their own pasts.
Benjamin's most played song on Spotify, with 82.5 million listens, is currently "Let Me Down Slowly," which also appears on Narrated for You. He says the track tells the story of his first relationship and how vulnerable he felt during the time. Here, as well as in his other songs, Benjamin is not afraid to sing about his fears, discomforts, and the challenges he faced while growing up.
In fact, another track on the mixtape, "Boy in a Bubble," describes Benjamin's experience being bullied as a child. However, he spins the sad tale on its head as he portrays the last verse through the eyes of his bully, and gives the song a unique meaning and powerful lesson about perspective.
Along with the incredibly personal lyrical meaning behind each of the tracks on Narrated for You, the actual musical composition of each song flows really well together, and makes for a cohesive album. While each song is unique in its tone and meaning, the acoustic sound present in many of the tracks makes the mixtape pleasant to listen to all the way through at once.
Overall, the mixtape is structured as a lyrical biography composed of the different chapters and anecdotes of Benjamin's life. With Benjamin's unique voice, cohesive sound, and the personal aspect to all of his songs, the young artist is well on his way to increasing his much deserved following. This is evident by the fact that his Narrated for You tour sold out for every date until it ended at the beginning of December. On top of that, only three days ago Benjamin announced the dates and locations for his 2019 Outrunning Karma tour, and the tickets went on presale the day after. He even announced on Instagram that some of the dates for his next tour have already sold out– a testament to his talent and growing following.