Best Dressed: Ugly Sweater Day
For the second day of Spirit Week, everyone dressed in their ugly sweaters.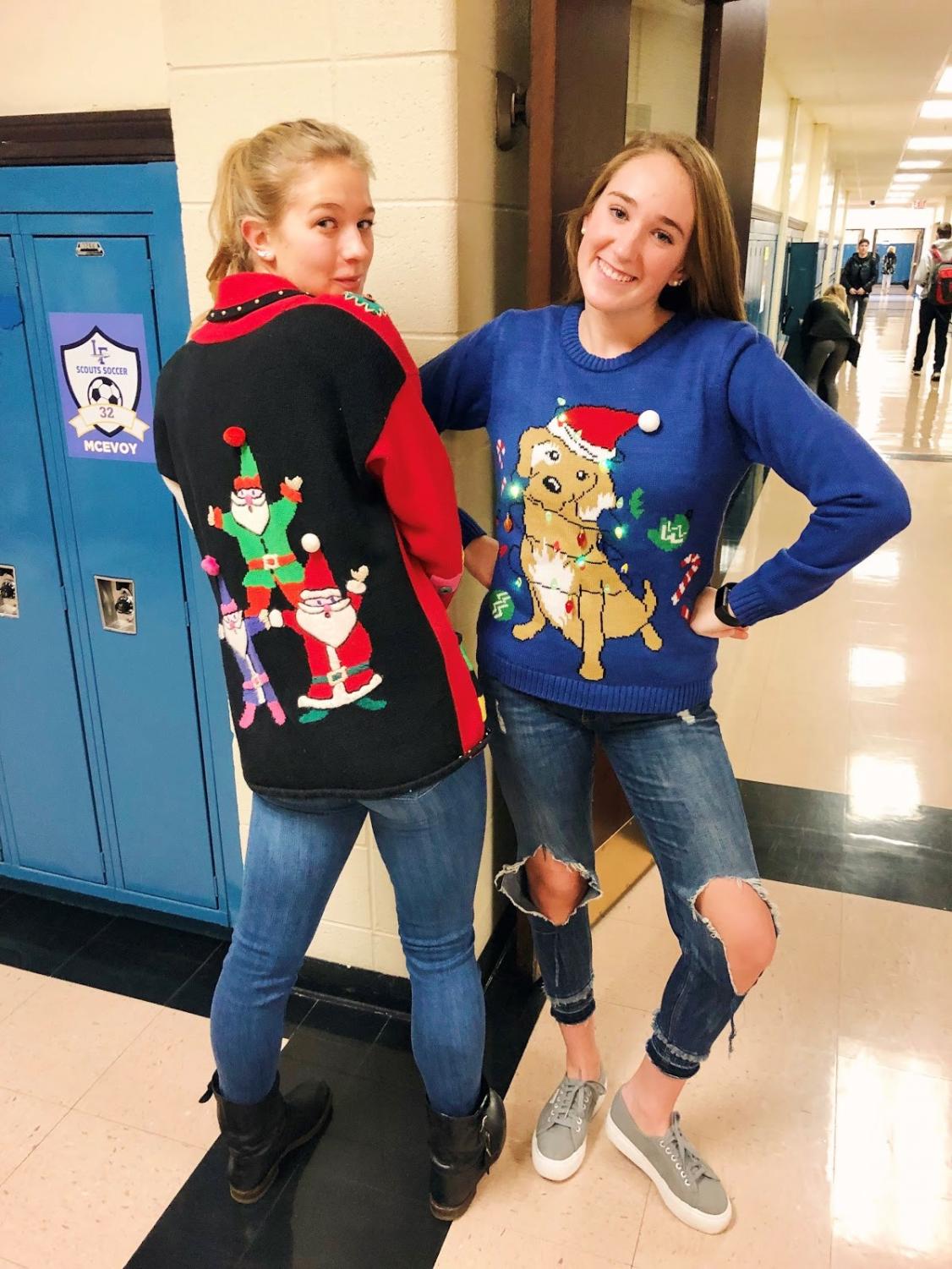 Seniors Megan Grumhaus and Eleanor Van Antwerp rock their ugly Christmas sweaters. Grumhaus snagged this dog light up sweater from Bloomingdales. Van Antwerp got her vintage sweater from her mom. They paired their sweaters with skinny jeans.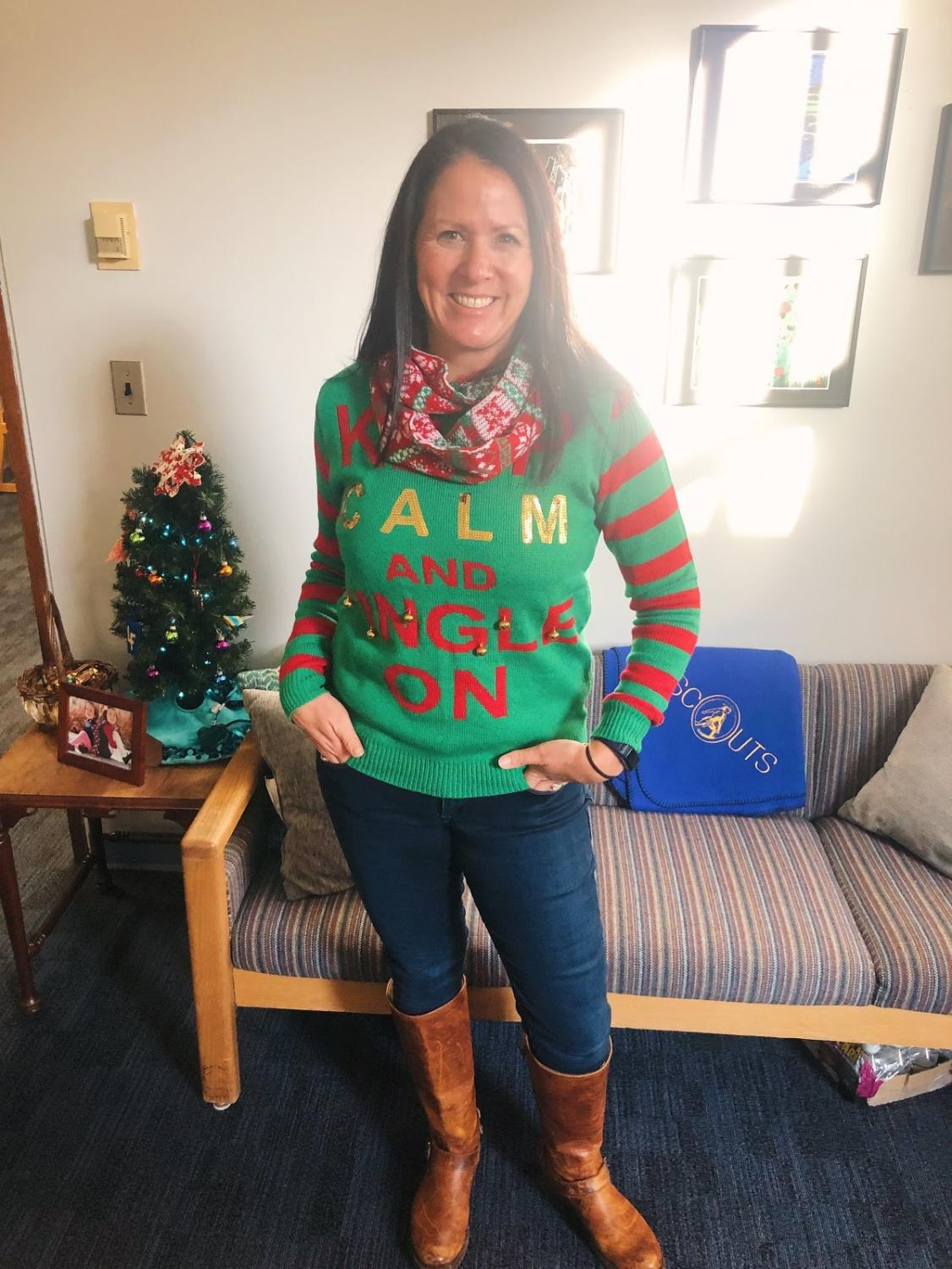 Here we have Dean Tomek wearing a "Keep Calm and Jingle On," sweater from Marshall's. Her scarf is attached to her sweater. She paired this with dark skinny jeans and tall brown boots. So stylish!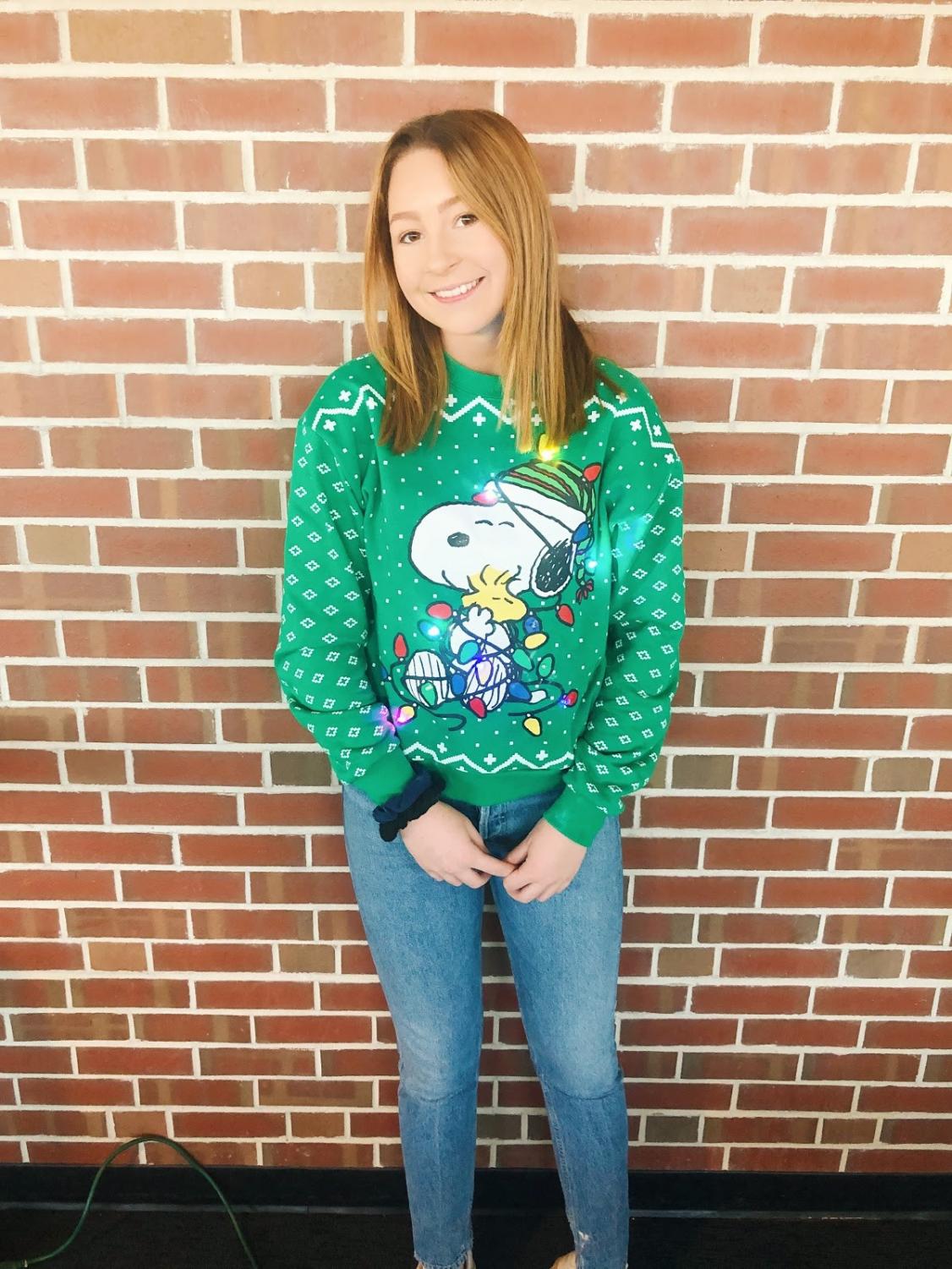 Next we have senior Maddie Marshall rocking a Snoopy light-up sweater from Forever 21. She finalized this look with a pair of light wash skinny jeans.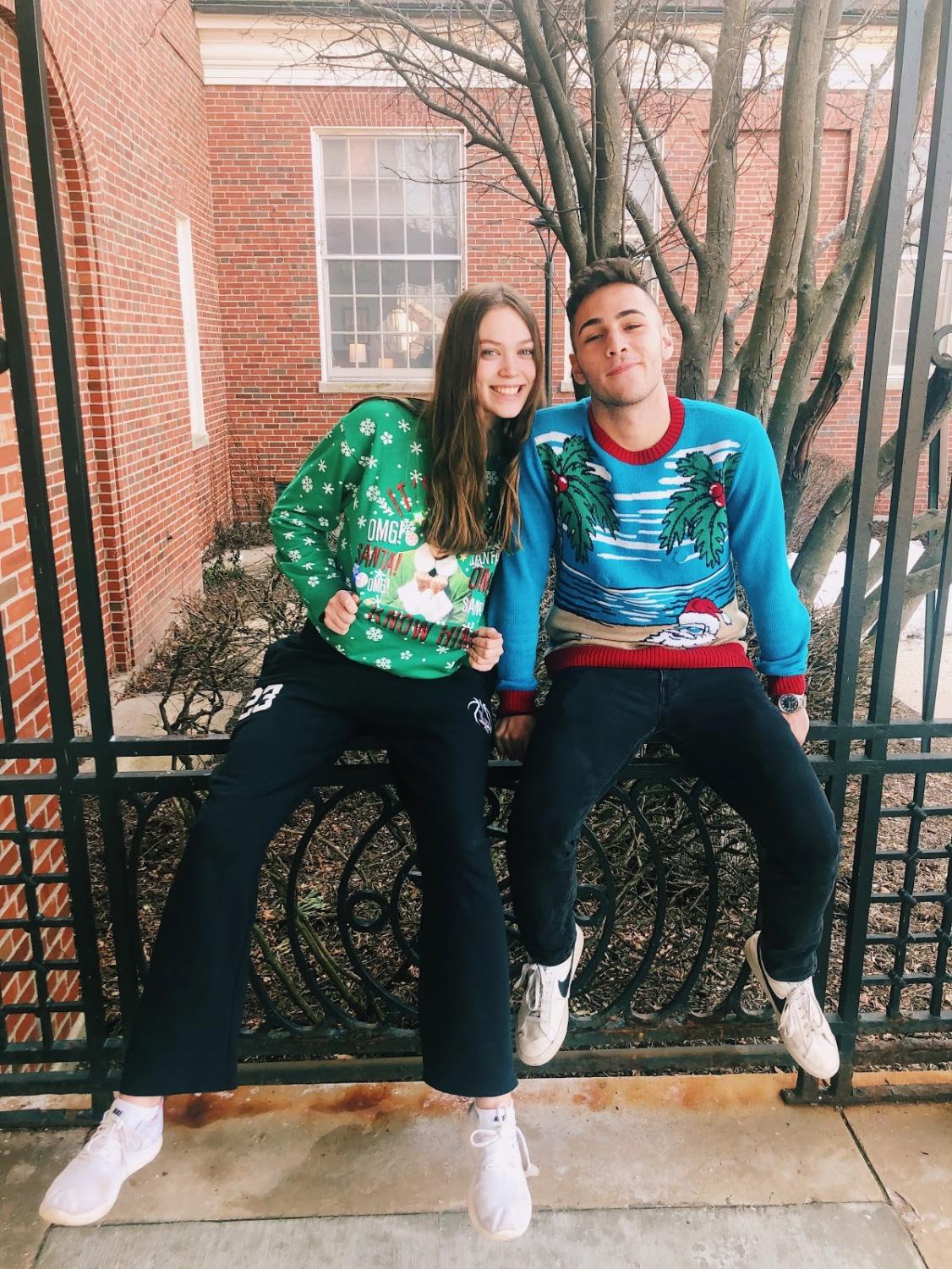 Finally, we have seniors Aved Markarian and Grace Tirzmalis. Markarian is wearing Santa on a beach sweater while Tirzmalis is wearing "Santa!" from the Elf movie.
Thank you to everyone for being in the Holiday spirit with their ugly sweaters! Stay tuned for tomorrow's best dressed: Winter Sports Day.