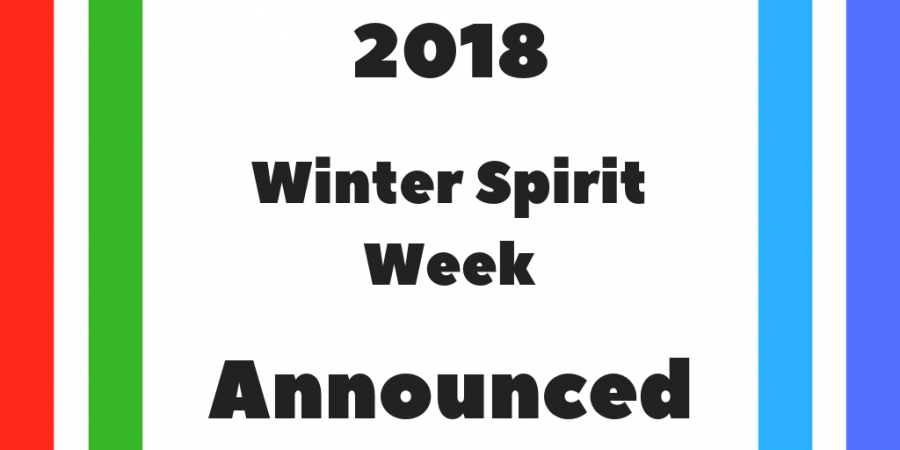 While this year's holiday spirit is a little conflicted with finals, Spirit Week is here to stay (just a week early)! Make sure you de-stress by being in the holiday spirit before finals!
The week's themes are below:

Monday (12/10): PJ Day! Come to school with your winter jammies, teddy bear optional.
Tuesday (12/11): Ugly Sweater Day! Dig out your truly ugly sweater and wear it with pride!
Wednesday (12/12): Winter Sports Day! Come in your favorite winter gear.
Thursday (12/13): Favorite Holiday Character Day! Dress like the character that makes your holiday heart happy.
Friday (12/14): All Out Holiday! Dress up in everything holiday from socks to blinking hats!