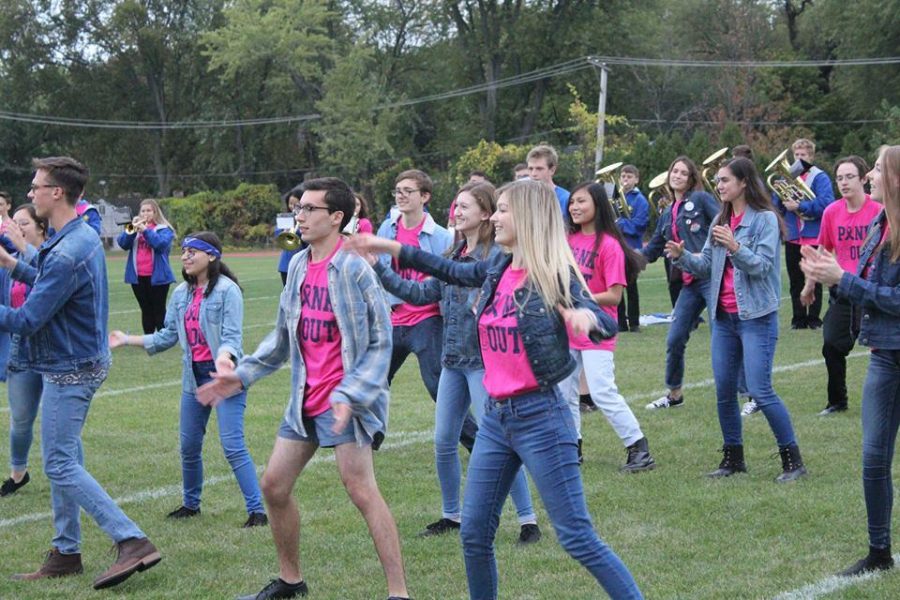 This Friday, Lake Forest High School will celebrate the annual Pink Out event for Breast Cancer Awareness month.  Be on the lookout in the cafeteria starting Thursday for pink signs–if you know someone who has had cancer, you have the opportunity to fill their name out on a ribbon that will be attached to a chain to be displayed.  There will also be an opportunity to participate in a raffle to win two tickets to a Blackhawks game.
Following senior recognition before Friday's football game versus Zion Benton, t-shirts will be handed out to students with a student ID.
Don't miss this opportunity to bring awareness to such an important cause through school spirit and community!  See you on Friday for a Pink Out!