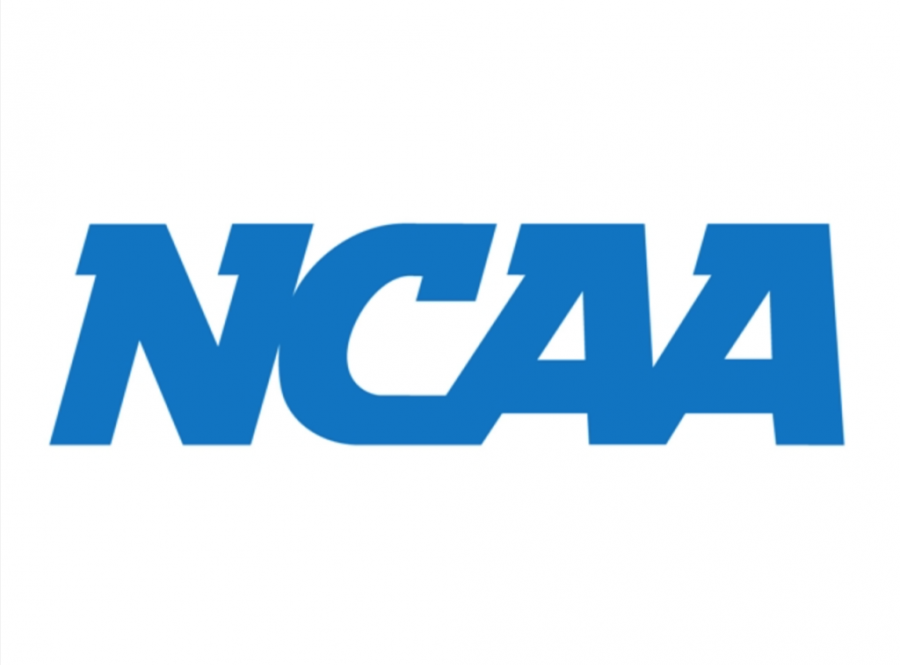 Here at Lake Forest High School, there are many athletes, but how many actually go onto the next level? LFHS produces one of a kind athletes, yet only 5 percent of the graduating class will attempt to play a varsity sport in college. While seniors start starting the application process, stress is at an all-time high. Yet, months earlier, our LFHS athletes attended showcases and unofficial visits on their way to committing to play at the college level.
Most of the application process is sports-oriented. Athletes will apply only to the school they are committed, and the test scores/GPA for their chosen schools aren't necessarily required to the extent of a regular applicant. This makes the process a lot less stressful than a typical applicant would find it. Yet while athletes may not be 100 percent focused on their school work, the dedication lies within their recruitment, from traveling to sending countless numbers of emails to the athletes prospective schools.
The recruitment process is a special one, stressful and long, and there so much more that goes into this decision than just choosing a brand name school and a pretty campus. Here are some of the primary issues our LFHS students-athletes factor into their decision making process:
Scholarship: Money can be a very important factor in a player's decision. In sports like football and basketball with lots of money to give, it could be a deal breaker. Division III  schools don't offer athletic money, so in that case, one can focus on the school rather than having it be a money-driven process.
Academics: Lake Forest students are smart enough to understand and take the time to find a school that has the needs to make them successful after their career is done. The "using sports for school mentality" has been shown through our recent student-athlete graduates and in mindsets of most LFHS athletics. Lake Forest students are smart enough to understand and take the time to find a school that has the needs to make them successful after their career is done.
Campus Life: While athletes will be spending a majority of time in their sport-specific facilities, they still have a life outside their sport. In my recruiting process, it was finding a good atmosphere and learning environment as well as a whole student body being people I could see myself being around. Being with the team is one thing, but branching out into the campus itself will be a part of the college experience, and an important one. Star Field Hockey Player Sarah Considine said this about her experience about finding a home for her next four years. "I started looking at schools at the end of my sophomore year, and really got into the both exciting and stressful process by the summer going into junior year. I went to several college camps and instantly fell in love with Columbia." Considine continued to go on visits after taking her unofficial visit to Columbia and spending time with the team, but her heart was with Columbia and that is where she will be next fall.
Facilities: An important part of the decision-making process is the quality of the facilities the school presents to the student-athlete. The majority of their time will be split between the weight room and fields. Another big aspect is that the location of the facility is convenient. If it is 30 minutes away, making that commute while balancing school work may not be worth it.
Coaching Staff: Another big part of choosing a school is meeting with the coaching staff and seeing if the athletes mesh well with their future leader. This is most important to do on an unofficial visit before making a decision. While one coach may not 'make or break' a decision, it definitely helps to be assured you are going to a school where you will be wanted and appreciated.
Years ago, one's word was a promise, never to be broken. Well, as society has changed, so has the unwritten rule book of college commitment. More often than before, players of any sport can de-commit from their school. A verbal agreement is only verbal; it becomes permanent when National Signing Day rolls around. National Signing Day dates occur November, February (usually designated for football), and April. April is the interesting one as it falls late into second semester with athletes deciding whether or not they want to play in college.Athletes who sign during this period most likely are signing to a DII, DIII, or NAIA school. A player who may be utilizing that April signing day is Brady Christoph. The senior catcher, who is currently in midst of recruiting from a DIII perspective, gave me a little insight on what his process has been like. "I have been the one to reach out, emailing coaches every month or so to different schools. I have been to two Illinois showcases and have traveled to four more showcases out of the Midwest." Brady has seen the most response out of his trip to the Chicagoland showcase, including schools like Beloit College, and Concordia. Brady, along with his emails, sent in a video highlighting his skills from behind the plate to in the batter's box. These are just some of the things a recruit must do to attract a coach's eye.
We are surrounded by many talented athletes in our hallways. With LFHS students like Gracie McGowan, who verbally committed to Princeton to play field hockey, and the soccer trio of Bridget Mitchell, Nicole Doucette, and Ingrid Falls set to play for Northwestern in the fall of 2020, colleges and athletes alike are wanting to lock up their spot as soon as possible. Along with our impressive junior class mentioned above is Rylie Mills, arguably the most recognized recruit to ever come out of Lake Forest. Mills has received offers from basically every powerhouse in college football including the likes of Alabama, Clemson, Oklahoma, and Notre Dame. Bottom line is that we are among athletes who are achieving things most would only dream of.
Offensive Lineman Chase Bahr summed up the recruiting process succinctly. "The academics at Penn are phenomenal, and I really connected with the coaches. I could really picture myself in red and blue. The main question I had to ask myself was without football, I could still see myself going here, and with that reasoning, Penn was the place for me."