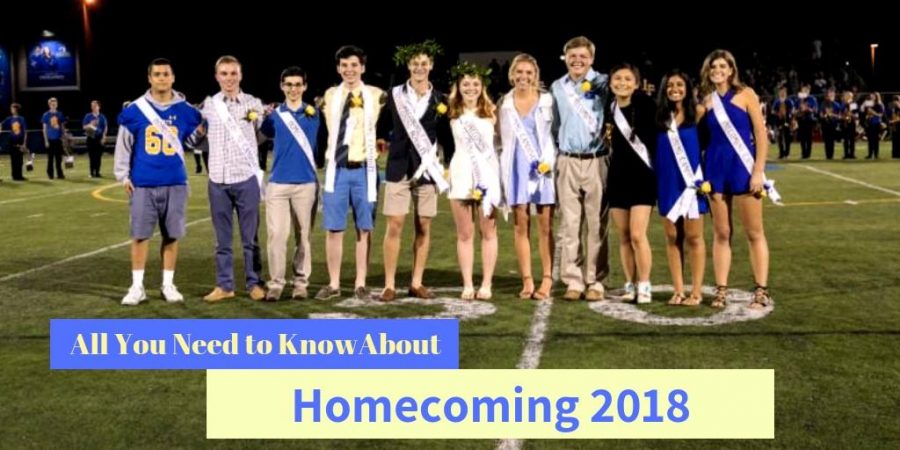 As Lake Forest's 2018 homecoming is quickly approaching, the buzz is growing as the conversations are full of who's going with whom and what dresses the girls are going to wear. Many can't want to bust a move on the dance floor, and others are curious as to how the first school dance of the year will turn out. No matter your year, below is a list of all dates you need to know in order to make Homecoming 2018 the best ever!
Saturday Sept 15: Student Council Car Wash 9:30 a.m. – 12 p.m. at East Campus
Sunday Sept 16: Sports teams and clubs decorate windows in downtown Lake Forest. (Check in with teams/clubs to see what window you're painting)
Monday Sept 17: Spirit Week Starts! Theme: PJ Day
Tuesday Sept 18: Theme: Jersey Day
Wednesday Sept 19: Theme: Decades Day
Thursday Sept 20: Theme: Class Distinction Day
Freshmen: Tye-Dye
Sophomores: Camouflage
Juniors: USA
Seniors: Togas
Friday Sept 21: Theme: Scout Out. Pep Rally! Tailgate/Cookout before Varsity game. Scouts homecoming football game (7:30 p.m. West Campus. Against Warren Township.)
Saturday Sept 22: Homecoming Dance 7 p.m. – 9:30 p.m.