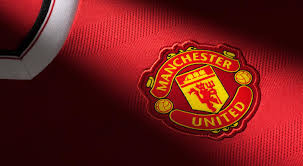 The English Premier League (EPL) is a cut-throat soccer competition where the most unexpected rarely happens. However, last season, Leicester City, led by Jamie Vardy, won the league against 5000/1 odds, proving that truly anything can happen.
As is the case in any sport, there have always been the titan teams that lead the league. In the EPL, Manchester City, Chelsea, Arsenal, Manchester United, and Liverpool always finish among the top 5 in the league. Although they have all shared brutal rivalries throughout their history, one team is emerging back to its rightful throne. After finishing 4th in the 2014-15 Premier League season, Manchester United needed time to restructure itself. After winning countless Premier League and Champions League titles, the Reds suffered a devastating blow when their manager, Sir Alex Ferguson, retired after managing Manchester United for 26 years. After a few coaches bouncing in and out of the club, they finally settled on Jose Mourinho, Chelsea's ex manager, which caused a sizable controversy over whether an ex-Chelsea manager could handle the pressure and the huge change in playing style that Manchester United would adapt to.
Needless to say, Jose Mourinho is a worthy successor to the great Sir Alex Ferguson, managing clubs such as Real Madrid, Chelsea, and Barcelona, but Mourinho has always been known for his renowned tactical prowess and adaptability to different situations. A usual feature of his teams is playing with three or more central midfielders, as Mourinho has stressed midfield superiority as crucial in winning games. As a Porto manager, Mourinho employed a diamond 4-4-2 formation (meaning 4 defenders, 4 midfielders, and 2 forwards). His excellent midfield consisted of Francisco da costa or Pedro Mendez as defensive midfielder, Nuno Ribeiro and Dmitri Alenichev as wide central midfielders, and Deco on the tip.
This alignment forced players to act as a cohesive unit rather than a collection of individuals, making it much easier to get around the opposing midfield and into the defense. During his first two years at Chelsea, Mourinho employed a fluid 4-3-3 formation, having Claude Makelele play the role of the deep-lying midfielder. This gave Chelsea a 3 v. 2 midfield advantage over most English teams playing 4–4–2 at the time, and, as a result, won Chelsea Premier League titles during the 2004-5 and 2005-6 seasons.
Mourinho is also renowned for always being well-informed about his next opponent and tactically outwitting other managers with his in-game strategy. In fact, In a 2004 home Champions League knockout stage game between Porto and Ferguson's Manchester United, he had already asserted that United's weakness was on the flanks, especially on the left where Quinton Fortune was protected by Ryan Giggs. The central pairing of Maniche and Deco targeted that flank with their threaded passes and the midfielder, Dmitri Alenichev, wreaked havoc. He set up Benny McCarthy's equalizer in the first half. Then, with United focused on defending the left, Porto switched to the other side, where McCarthy was able to beat Gary Neville and Wes Brown to score the winner. These are just a few of the countless times where Jose Mourinho proved that he can outwit even the best of EPL managers.
Another major key to Manchester United's success this season is some major buys that have smashed headlines around the world. The first big transfer that has set up United for success this season was the transfer of Zlatan Ibrahimovic. The former Paris Saint-Germain (PSG) striker's contract ran out at the end of the 2015 season and United was quick to swoop in to sign the club-less world renowned striker. Ibrahimovic has played for the best of the best, ranging from AC Milan, Barcelona, and Juventus. At the end of the Swedish striker's career for PSG, he racked up a staggering 156 goals in 180 appearances over the 4 years he played for that club. Not only has be played for the best clubs and racked up an incredible amount of goals for club teams, but through his international soccer career he has been a dominating force. For 15 years now, Ibrahimovic has been scoring over and over again for Sweden's national team, racking up an impressive 62 goals.
Jose Mourinho jumped at the chance to sign the striker. Although there has been some controversy over whether Ibrahimovic would be able to keep up his staggering speed and scoring ability due to his age, as the Swedish striker is currently 34 and not getting any younger, we look into the beginning of the 2016 EPL and see that his age does not seem to be holding him back. Ibrahimovic has already scored 3 goals in 2 games this season, proving that he truly is a force to be reckoned with.
Another record breaking signing that will without a doubt set United forward in the EPL is the signing of the French midfielder, Paul Pogba. The story of Paul Pogba started in Manchester United's youth training camp and as the midfielder rose through the ranks, he eventually was able to play for United's starting 11 EPL team. Shortly after joining the starting 11 he was transferred on loan to Juventus, due to him not playing to the standard United was looking for. This would cost United in the long run. while Pogba was at Juventus his career skyrocketed.
After signing a 4 year contract with the Italian club, he began his rise to becoming one of the most deadly attacking midfielders in the world. In January of 2014, Pogba was named by The Guardian as one of the ten most promising young players in Europe. On February 20th, Pogba scored his first goal in UEFA club competitions as Juventus defeated Trabzonspor 2–0 at home in the first leg of the round of 32 of the 2013–14 UEFA Europa League. On April 14th, Pogba produced an assist in Juventus's 2–0 win over Udinese, the same team that Pogba scored two magnificent goals against in the previous season. Later that week, Pogba scored the only goal in Juventus 1–0 win over Bologna. Pogba was also named the man of the match for his performance. Pogba would prove to be a key player for the club that season, breaking into the starting line-up, and making more appearances (51) for the club than any other player across all competitions that season, scoring 9 goals. He finished the season by winning his second consecutive Series A title under manager Antonio Conte, reaching the semi-finals of the Europa League. The midfielder has also been capped by France on 38 occasions, scoring 6 goals and was elevated to become a member of the recent squad that reached the final of Euro 2016.
After seeing what a mistake United had made, they were determined to get him back. During the beginning of the 2016 transfer window, Manchester United confirmed the re-signing of the French midfielder from Juventus for a world record breaking fee of 110 million euros ($123 million US dollars) with José Mourinho challenging the French midfielder "to be at the heart of this club for the next decade and beyond." This signing made news headlines around the world and adding Paul Pogba to the list of one of the most expensive players in the world. After United shelled out that amount of money, they were expecting results, especially after his amazing results at Juventus and that is what Pogba is currently providing.
Whether it's Paul Pogba dominating the midfield, Zlatan Ibrahimovic's cutting down any team's defense with speed and precision, or Jose Mourinho's tactical brilliance, Manchester United has truly set themselves on a path to fame and glory. Most of all, United has repositioned themselves to be able to regain their throne on top of the EPL. Truly, this season the Reds are taking over.